Cut Leather Sets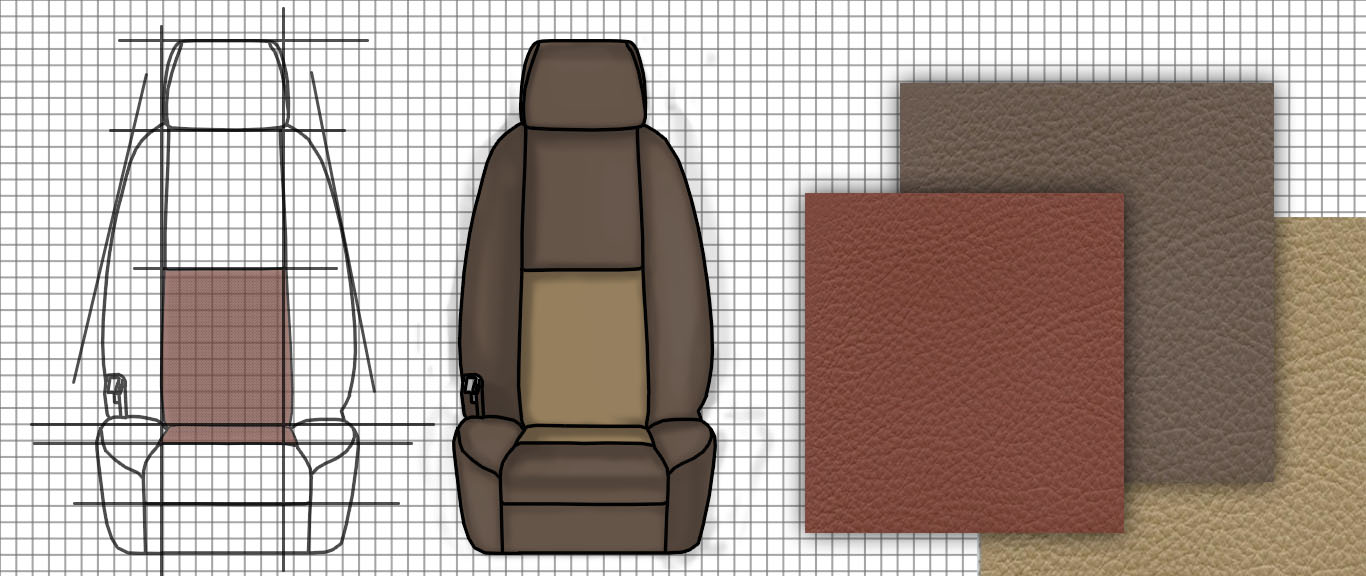 ConForm Leather & Trim provides genuine luxury leather for the finest nameplates in the automotive industry. Working hand-in-hand with our customers, we conceive designs and develop products to meet or exceed the industry's stringent quality standards, but remain cost-effective and competitive
Unlike manufactured goods, leather is a natural product that is distinctive in its beauty and quality. Because each hide has unique markings and dimensions, each piece is independently inspected and cut. Utilizing a combination of old world craftsmanship and modern cutting technologies, ConForm Leather & Trim is constantly demonstrating commitment to maximizing yields and utilization.
As consumer trends and customer requirements change, we can respond with new generations of leather. Our products range from ultra-soft leather offering luxury and durability to wear-resistant leather that doesn't sacrifice comfort. Our team works with the customer to identify a product offering the ideal combination of softness, abrasion resistance, grain and finish.
ConForm Leather & Trim is dedicated to giving its customers the highest quality and most cost competitive product in the market.
Manufacturing Capabilities
Hand and Roller Cutting
Water Jet Cutting Cell
Trim Cover Sewing
Wrapping
Laser Etching
Embossing
Logo Branding
Tipping
Perforation
Customized Lamination